With many teams thriving in a remote setting, business leaders are finding themselves questioning the value of their office space.
Yet there are many alternatives to calling time on your contract. You could stay put and do nothing. Or perhaps refurbish. Relinquish desks to a sub-lessee or invest in satellite space. Or you could move to a bigger or smaller workplace. Consolidate or separate into multiple offices. Move outside – or further into – the city.
Against a backdrop of Covid-19, Brexit and economic uncertainty, it's not an easy decision. But at Thirdway our team of analysts, designers and consultants are well placed to assess the value of your workspace and help build a real estate strategy that works, whatever your gut instinct says.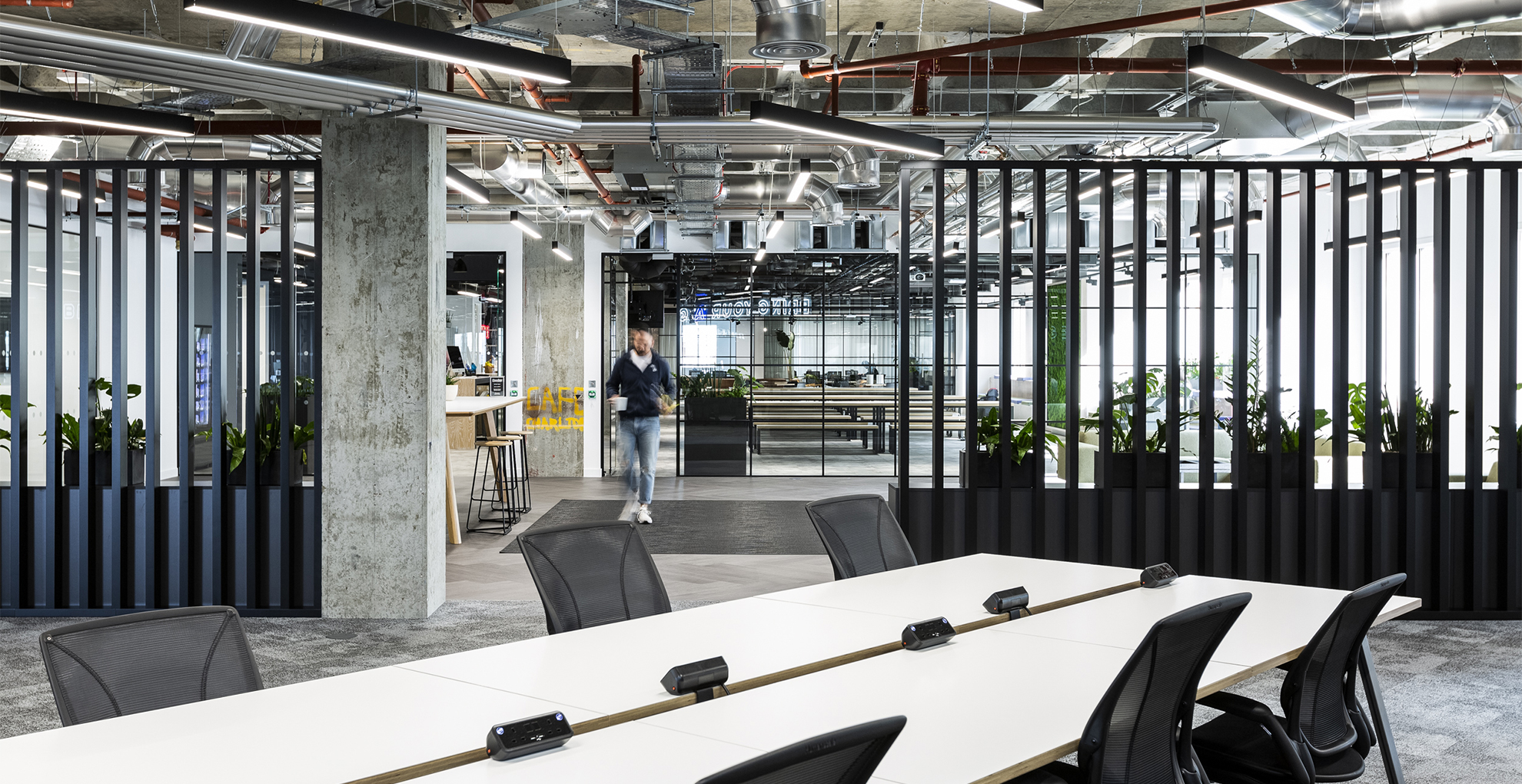 A brave new world
We're passionate about creating better spaces for employees and strong property solutions for employers. Experts in progressive office design, we know how to maximise productivity in the new future of work – and there's plenty of room for manoeuvre.
We recently supported a modern merchant bank that used to occupy three central London workspaces and now only occupies two. Rather than downsizing, taking on more floor space or cramming people in like sardines, this client redefined its work processes and saved £1.3m a year in rent while successfully providing a greater experience for its employees, customers and clients.
Our three-step approach is designed to deliver the outcomes your business needs.
Determining your work model
Our Hybrid Working programme analyses your business to identify the proportion of your employees who need to be in the office, and how frequently, to realise your future goals. We look at key activities, roles and responsibilities, flexibility, staff engagement and productivity measures as well as employee requirements and preferences to accurately model the office/home-worker ratio that's best for you and your team.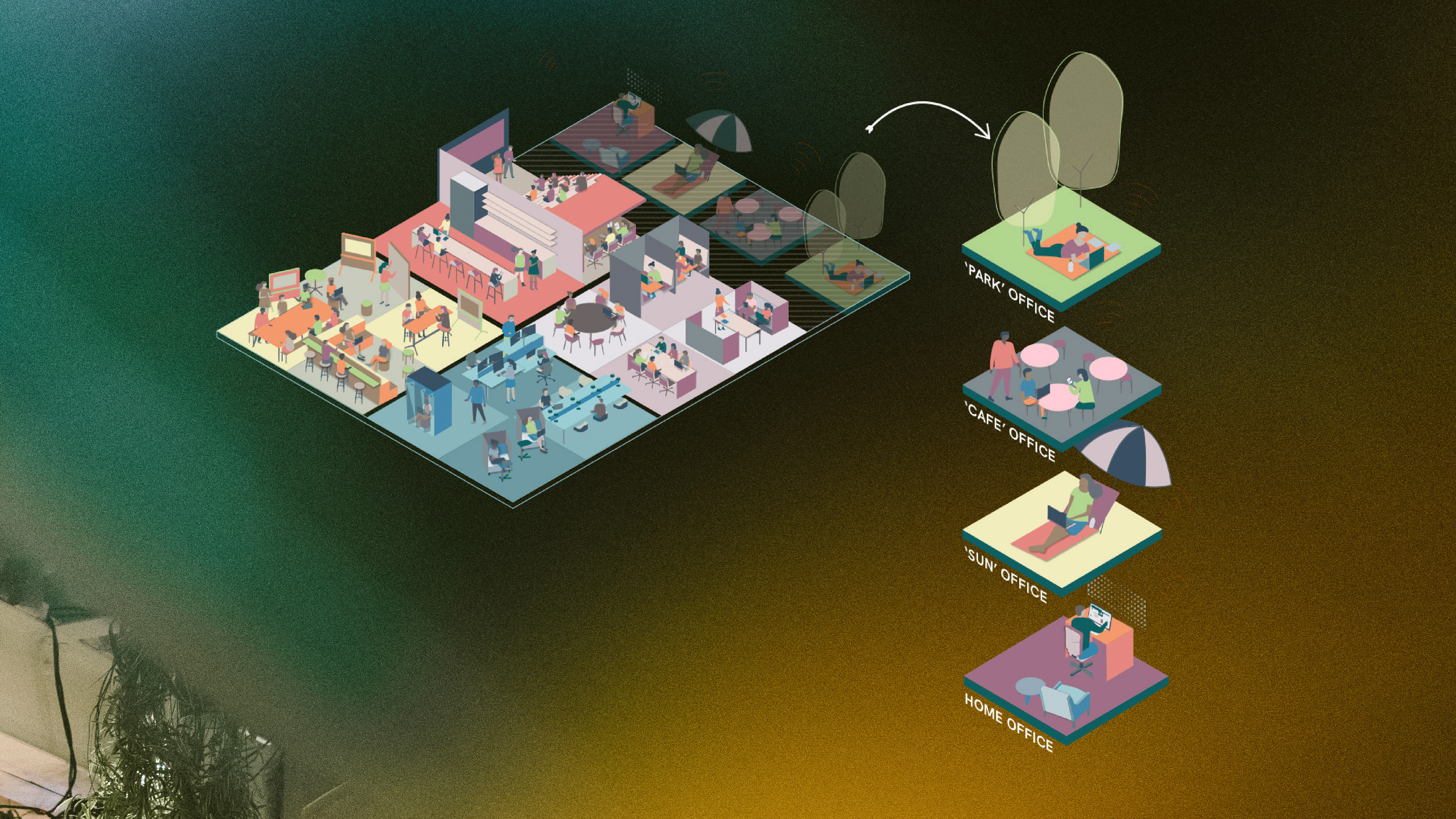 Assessing the state of play
Next up we'll review your existing real estate. After analysing the size, location and features required, we'll cross-reference against the solutions that could be achieved with remedial work and the alternatives being provided by your landlord. If those options don't meet your needs, we'll help define an alternative building brief and location strategy to find new premises to fit your needs.
We'll help you weigh this up against your budget and identify potential savings or further necessary investment in real estate as well as tech, management training and even new working practices. We take a holistic view to ensure you invest mindfully in the areas that will have the greatest impact.
Making the final call
Now it's over to you – should you stick or twist? At this point you'll be well briefed in where your office adds value (and where it doesn't) and how to manage and engage your workers from the office or elsewhere. You'll also know exactly how to achieve what you defined in your brief, empowering you to make big decisions that affect your business, your people and even your clients' experience.
The right office is not just a room to put your people in. It elevates your brand, nurtures culture and is the glue that holds your team together. If you have an upcoming lease event and would like our help understanding how to move forward in uncertain times, please get in touch.