According to research, 42% of employees globally experienced a decline in mental health as a result of the pandemic crisis. Financial concerns, bereavements, homeschooling, furlough, long-covid symptoms, isolation, intense and sometimes misinformed media coverage, social exclusion, and burnout are just a handful of the trials we've faced in one way or another.
The challenge for employers has been to proactively bring wellbeing to the top of their agenda, understanding that what one person needs is likely to be very different to the next. Sometimes poor mental health is an existing issue that's managed by the individual but can be exacerbated by being at work. For others, declining wellbeing is a direct result of work pressures or workplace. A high-effort low-reward culture, job insecurity, low decision-making latitude, an unsuitable environment, or incivility can all lead to mental distress.
For organisations, the poor mental health of its employees can lead to low productivity, high absenteeism and low levels of employee commitment. It affects the whole organisation and that's why all individuals, but especially business leaders, should be concerned.
Coming out of the pandemic, employers can safely assume that the majority of people have struggled at home, are struggling now, or have struggled with returning to the office to some extent. Although they might not always be able to solve the problems that individuals have, they can always identify them and, from there, support becomes easier.
So how do you build good mental health into your company's strategy? Here are ten steps you can take towards a happier, healthier workforce.
1. CREATE A CULTURE OF OPEN COMMUNICATION
Don't underestimate the value people feel from being involved. Include them in dialogue and decision-making, send surveys, make time for performance reviews, and create an open forum for individuals and focus groups to feedback to the leadership team. Make sure your communication plan provides clarity, regularly. You might not be able to share every detail of the business, but you'll go some way to closing the gap between the information people want, and the information that is available to them. Less uncertainty means less anxiety. And that means your staff will be motivated and positive if they feel well informed and their opinions are welcomed.
On top of this, you can begin to break down the stigma that surrounds mental health by discussing it regularly. It encourages employees to look out for one another but it's also a regular reminder that support is available. Talking about mental health shouldn't just be acceptable, but desired.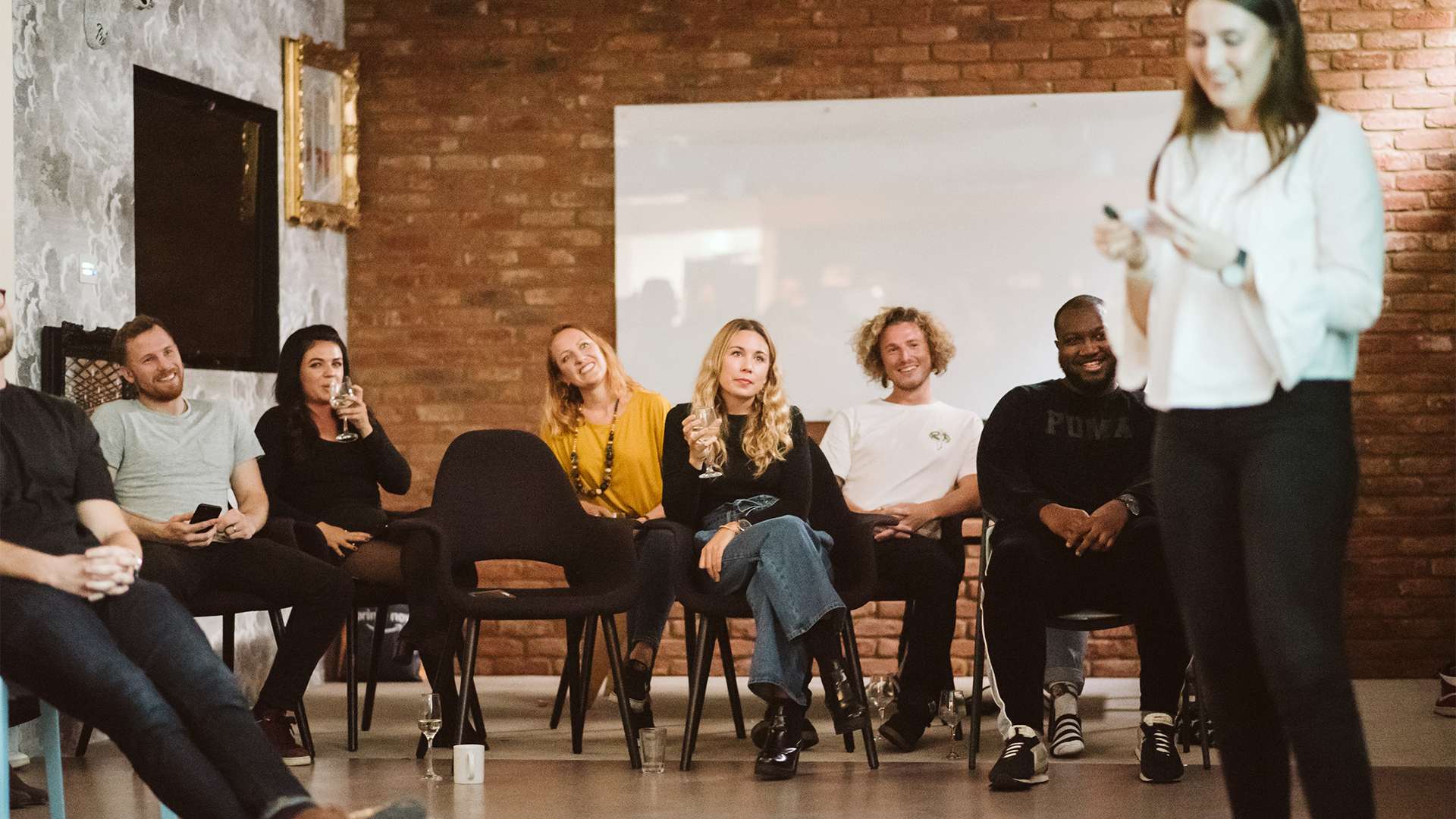 2. LEAD BY EXAMPLE
Managers play a key role in progressing the mental health agenda within your organisation. Colleagues take cues from how they behave so your seniors should be setting a good example by speaking about mental health (including their own if they're comfortable with that), taking lunch breaks, and working reasonable hours. Discussing mental health openly is brave. It should be approached honestly and genuinely and not forced. People will see straight through anything that's inauthentic. What's important is creating a safe space that gives others permission and confidence to ask for support if they need it.
Train your managers to recognise poor mental health amongst their team members and to have supportive, meaningful conversations towards finding a solution. High-performing managers under strain themselves might benefit from group or one-to-one coaching.
"You'll never find a high-performing professional in any field of life who doesn't have a brilliant coach. An Olympic athlete doesn't just arrive at the podium; they have a coach, a nutritionist, all these people around them helping them perform at their best. Having a coach to turn to can give you a burst of energy that gets you out of the fog" – Ben Gillam, CEO
3. TAKE A HOLISTIC APPROACH TO PRODUCTIVITY
Focusing solely on performance metrics for productivity, whilst important, can be detrimental to employee wellbeing. Instead, consider adopting a more holistic approach to efficiency management, addressing the social, ethical and emotional needs of team members. Especially within hybrid working teams – where workload may be delegated, managed and ticked off a to-do list using online software – verbally recognising and championing the work your teams are doing and how it impacts the wider company remains invaluable.
"Authors of The Progress Principle, Teresa M. Amabile of Harvard and Steven J. Kramer, investigated how a sense of progress impacts employees' emotional and intellectual wellbeing. They found that of all the factors that drive creativity, productivity, and collegiality among employees, the single most important one is a sense of making progress on meaningful work. Even small signs of forward-progress and celebrations of success induce huge positive effects on teams' psyches." –  Dr Sahar Yousef, Cognitive Neuroscientist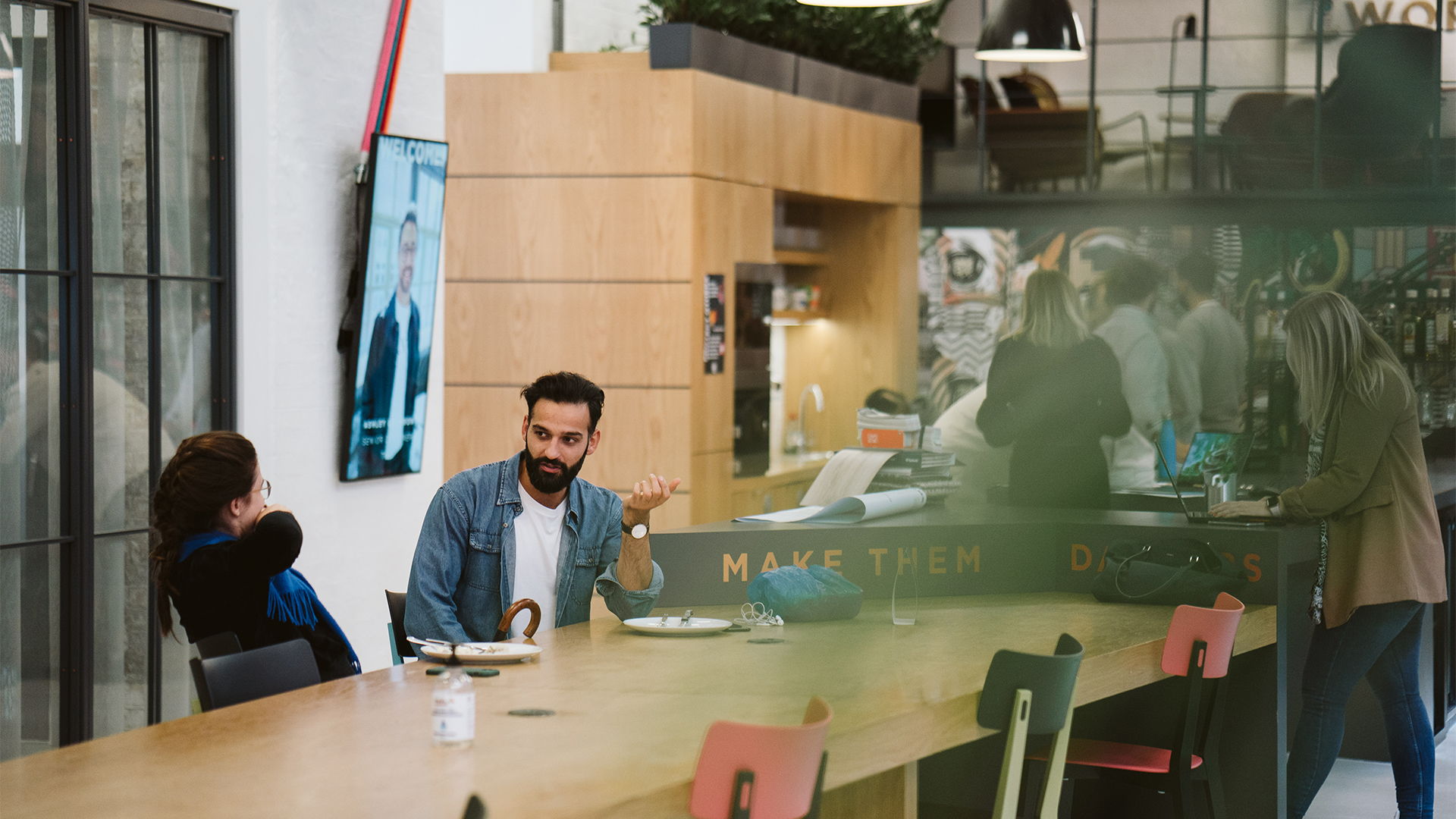 4. CREATE AN ENVIRONMENT THAT WORKS
Employees need to feel energised and uplifted by their physical environment to boost engagement levels, performance and overall wellbeing. For some, the type of work they do affords them flexibility. They may be more effective working remotely because of the task their doing or their psychological vulnerabilities. For others, work is only possible at the office and so it needs to provide them all that they need to thrive including desking, collaborative and private spaces. Breakout spaces that tempt people away from their desks and encourage people to eat lunch together provide opportunity for social stimulation (In a survey of over 2000 people we found that 60% of people have missed the social side of going to work during lockdown).
Small design and technical details can make a big impact on employee psychology and cognitive function. Plants, natural light, organic colours and textures, and improved air quality have all been proved to contribute towards greater wellbeing and productivity. Wellness accreditations such as WELL and Fitwel are fast becoming the norm, ensuring that spaces designed with health and wellbeing in mind are the new standard.
5. PROVIDE MEANINGFUL BENEFITS
Coaching, counselling and psychological support are the most obvious, but benefits like private healthcare, childcare support, an employee assistance programme, and free financial advice can also go a long way to making people feel looked after.
Mental and physical health are intrinsically linked – and one can often deteriorate without the other. So providing subsidised gym membership, healthy foods, massages, on-site fitness classes like yoga, or off-site sporting opportunities with corporate football teams aren't just gimmicks but ways to keep your workforce physically fit so they can stay mentally fit too.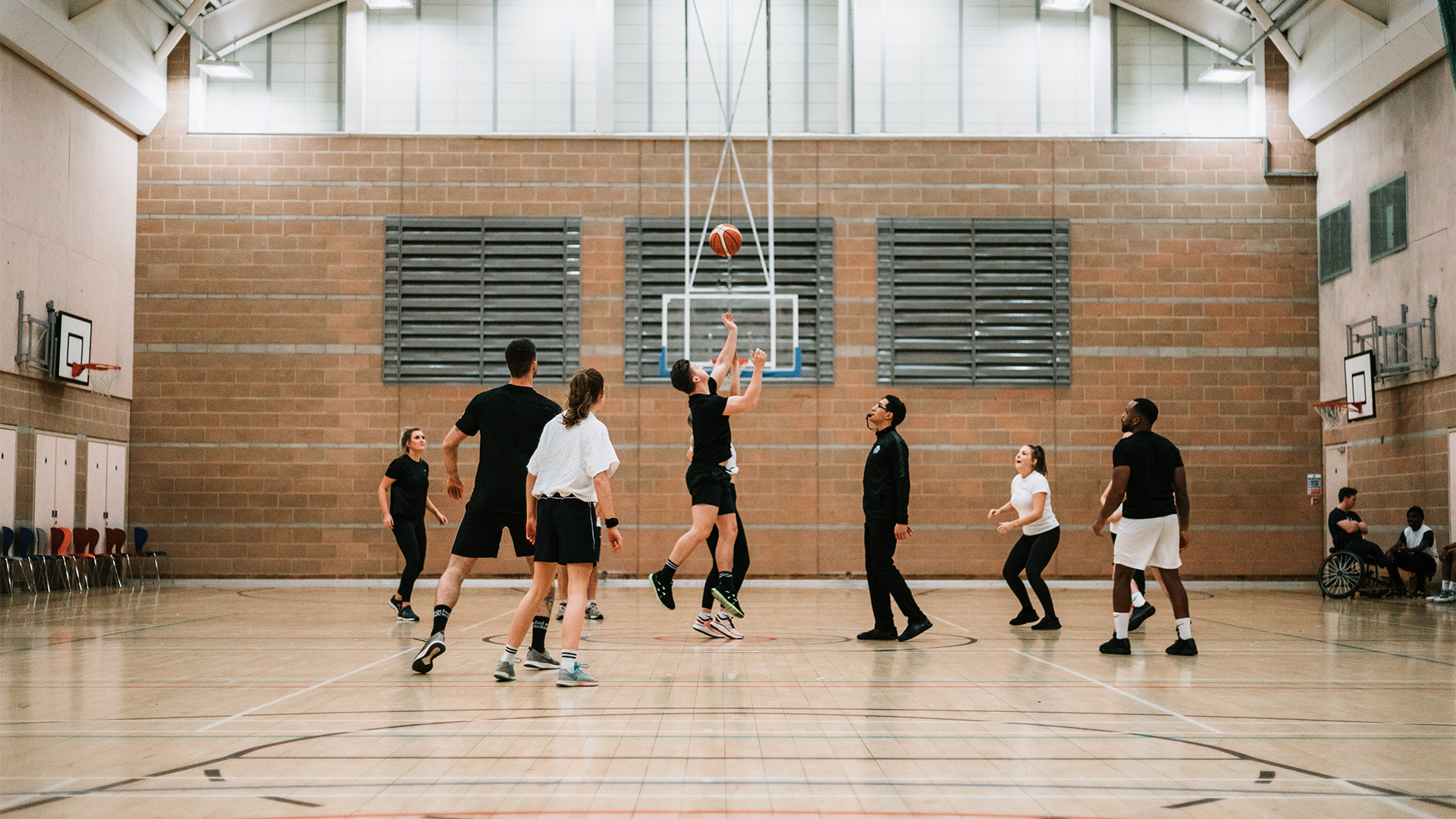 6. FOCUS ON TRAINING AND DEVELOPMENT
Not only will you build a more skilled workforce by providing on-going training and development, but you'll also enhance employees' self-esteem and social interaction in the process. The practice of setting goals has been strongly associated with higher levels of wellbeing and it's even been suggested that the opportunity to engage in educational activities can help lift people out of depression.
If you're there already, why not implement more specific training for mental health. This could mean awareness campaigns for the whole company, or formal MHFA training for appointed mental health champions who can provide peer support and highlight areas of concern or opportunity to the CEO.
7. REVIEW YOUR ONBOARDING PROCESS
Asana's Global Anatomy of Work Report 2021 found that imposter syndrome – self-doubt associated with work accomplishments – is more common for workers who started new roles during the pandemic. While it's not exclusive to new employees (in fact, 57% of tenured employees felt the same) 79% of new hires experienced imposter syndrome in 2020. It's synonymous with dips in confidence, clarity and purpose which can directly lead to feeling unfulfilled, less valued, and ultimately less well.
Think less about how quickly new team members can contribute to a task and more about welcoming them into your culture, introducing them to company communities, accessible resources, and communication channels. Check in with them regularly and set good habits on how they should connect with colleagues. Talk with them about any concerns they might have like childcare responsibilities to foster an inclusive relationship from the very start.
8. ENCOURAGE SELF CARE
We aren't defined by our job titles. Finding meaning in areas outside of work helps to connect us with ourselves. A good work-life balance alleviates stress and improves performance.
"There's some great research into harmonious versus obsessive passions. The first is an activity that we are in control of and that we do because it aligns with our personal values and so it conjures up very positive emotions and becomes very easy to integrate into other areas of our life. Obsessive passion however is when we're taking part in a hobby, interest or work where we don't feel in control. We're focused more on ego, or validation rather than values and so there is internal conflict that causes negative emotions." – Rachel Doern, Lecturer in Entrepreneurship
Encourage your employees to know themselves well!  When it comes to work, obsessive passion can lead to overworking yet never feeling fulfilled by what they achieve. If they can recognise this in themselves, they can plan their own interventions. Taking breaks, booking annual leave, setting boundaries between home and work, and making time to enjoy harmonious passions will create a more resilient and effective mindset.
Mind have some brilliant resources to share with team members to set wellness action plans, identify their triggers, and help recognise when their own mental health is deteriorating.
9. GIVE BACK
Offering paid days off to volunteer or using a 'matchmaking' service to pair charities who need volunteer support with staff who are able to give it, is a great way to improve wellbeing. By helping others, we help ourselves and there is hard proof to show that volunteering improves wellness not just of the beneficiary but also the benefactor.
It can reduce stress, combat depression, keep you mentally stimulated, and provide a sense of purpose. While it's true that the more you volunteer, the more benefits you'll experience, volunteering doesn't have to involve a long-term commitment or take up a huge amount of time. Giving in even simple ways can help those in need and improve health and happiness all round.
10. REVIEW, REVIEW AND REVIEW AGAIN
Putting these things in place isn't enough. If you don't take stock of your employees' mental wellbeing periodically, you won't have a clear picture of what's really going on. While managers and HR teams will have a better understanding of their direct reports' wellness, to get a full and holistic view across the company you have to frequently engage, assess and review what you're doing based on what you're learning. Employee wellbeing should be something you're always working on because it's dynamic and ever-changing. It's important to be alive to what's going on within your company.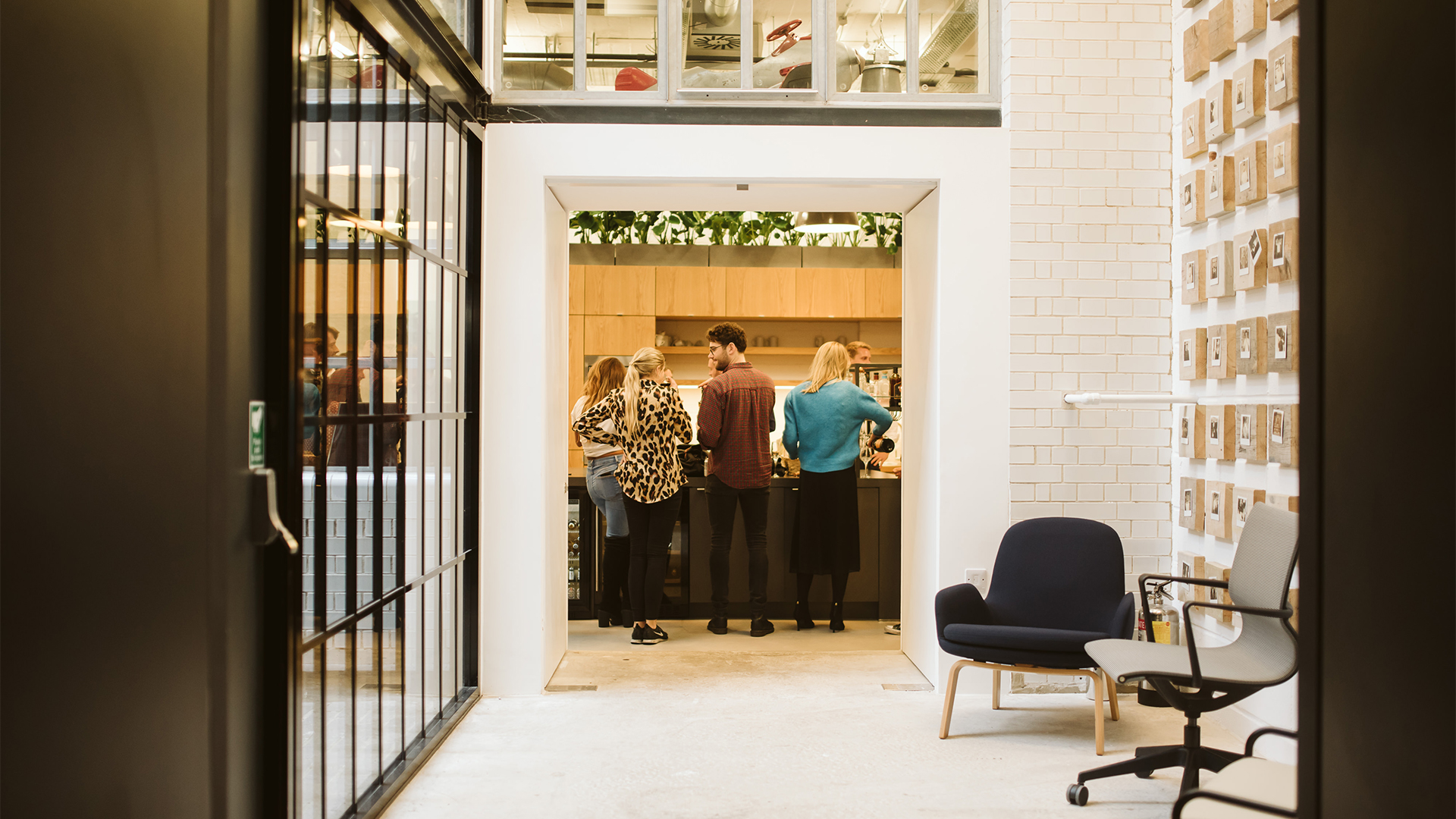 It's our responsibility to find the balance between supporting the individual and making sure the tasks and operations of the business still get carried out. That's not as easy as managing a project or moving money from one place to another. It's much harder to get right but 100% worthwhile. The worst thing you can do is hide from the problem "
We've heard, time and time again, that the pandemic and economic crises have triggered a mental health crisis. Even those whose jobs have been unaffected and who have sustained a level of financial security have still had a year's exposure of crisis and that creates lasting damage.
More than ever, employees have a right to ask for mental health support, and job candidates will increasingly look for companies that can provide it should they need it. There's no time like the present to review, update and enhance your company's mental health and wellbeing support so you can look after your existing team, attract new talented people, and give them all the tools they need to thrive.