Clients often ask us about space. Identifying how much they need is critical to the question they're really trying to answer – usually, "Can we stay where we are or do we need to start looking for a new office?" The concern often arises several months in advance of a lease expiring and is especially difficult for growing companies to answer. How can you be sure what your business will look like in six or maybe 18 months' time? How does that impact how much space you'll need?
Throw in a pandemic which flips the way we work on its head and you have an even greater dilemma and an expensive problem to fix if you get this wrong. Don't worry, we'll talk you through it. Whether you're looking to accommodate future growth plans or offer a more flexible way of working we can help you figure out the future of your workplace needs. And account for every square foot of our advice.
A changing working world
The modern-day workforce isn't as straightforward as it used to be. Even before COVID-19, the workplace and commercial real estate sectors were beelining towards a time of change. Companies were seeking more flexible engagement with both their people and space. Workspace design was following suit, evolving to become more collaborative environments that provide a platform for social connection, employee engagement, innovation, focused work and flexibility. Eventually, this results in a more crafted and curated style and rate of occupancy.
What this looks like for your company depends on your sector, the roles and functions of your people, and your business plans for the coming years. There's no one-size-fits-all solution or complex algorithm that can give you an accurate estimation of space. Its' a human endeavour to understand how recruitment drives, flexible roles and the rise of remote working might impact your requirements.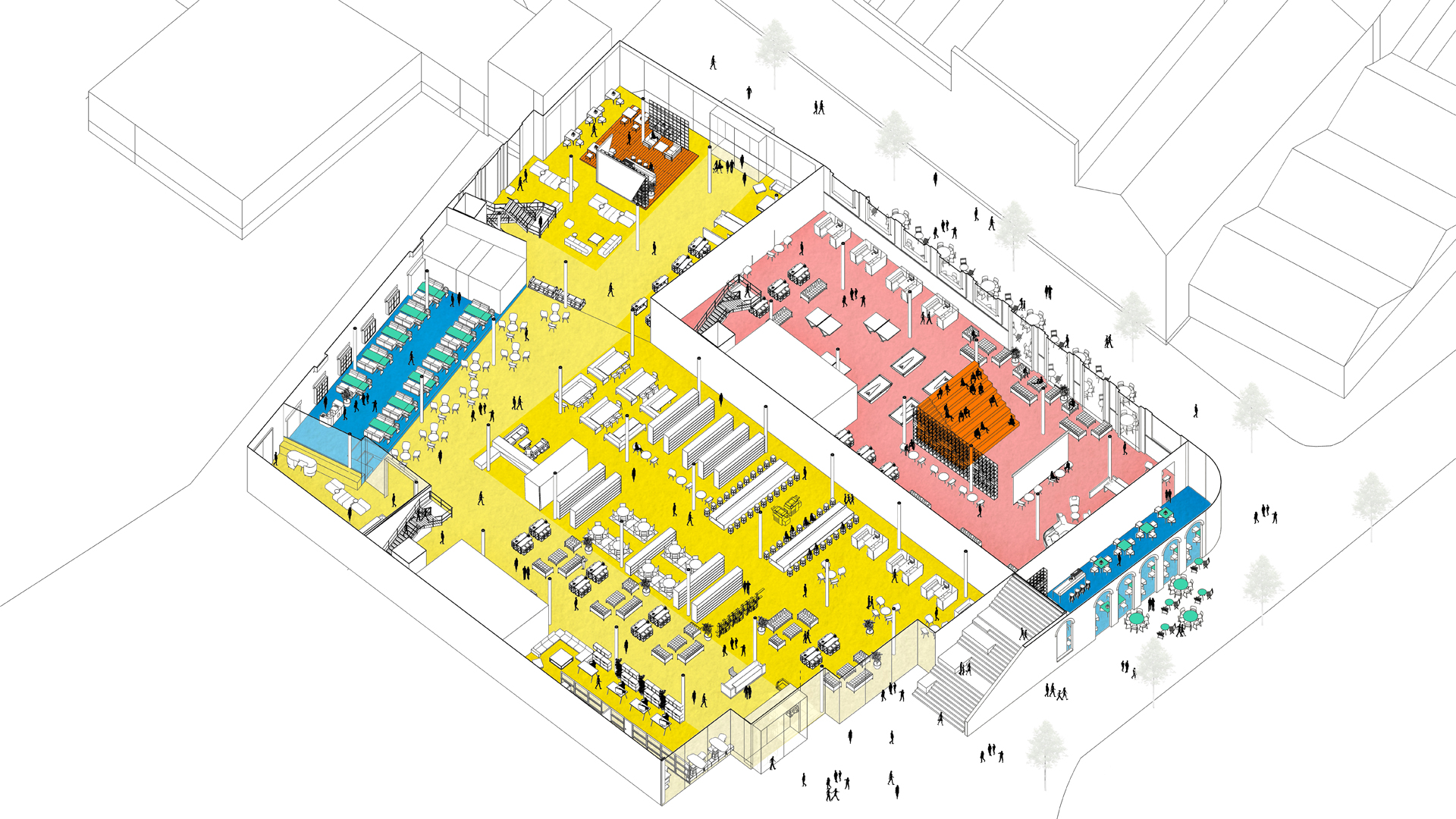 Ratio of space
Typically, we work in square feet and each person in your workplace requires between 60 sq ft and 120 sq ft depending on the type of workplace you require.
In central London, the ideal amount of office space for a healthy environment is generally considered to be 100 sq ft per employee (considering use of desk and communal areas) but above 80 sq ft is more cost-effective and 80-90 sq ft is reasonable, if a little cosier. Less than that means space is tight with very little room for kitchen and breakout space which tend to be the hub of a contemporary business.  Whilst these are ballpark figures based on our experience working with tenants, they're also based on a few legal requirements:
Fresh air – most buildings infrastructure calculate their fresh air intake and extract based on 100 sq ft per person
Fire exits – fire assessments are based on having a certain amount of people in the building at one time, often worked to a ratio of 1/100 sq ft
Building control – to comply with building management recommendations and regulations.
Ratio of occupancy
So now we understand the ratio of people to space, how can we understand the rate of occupancy and how growth, flexible working policies and transient job functions influence spatial requirements? This is where it gets complex and the smartest starting point is to ask a workplace consultant to help you gain a better understanding of the size and shape of your future.
Our own in-house workplace consultancy company takes a human-first, design-led approach. Through surveys, interviews, embedding and on-site analysis, they understand how people and organisations behave in space and deliver solutions to ensure success for the business, teams and individuals.
Workplace consultancy can help with pivotal stay or go decisions by identifying if you need less space or more, and if you're moving, they can help create a building brief for you to share with real estate agents outlining the key requirements you'll need from your new residence.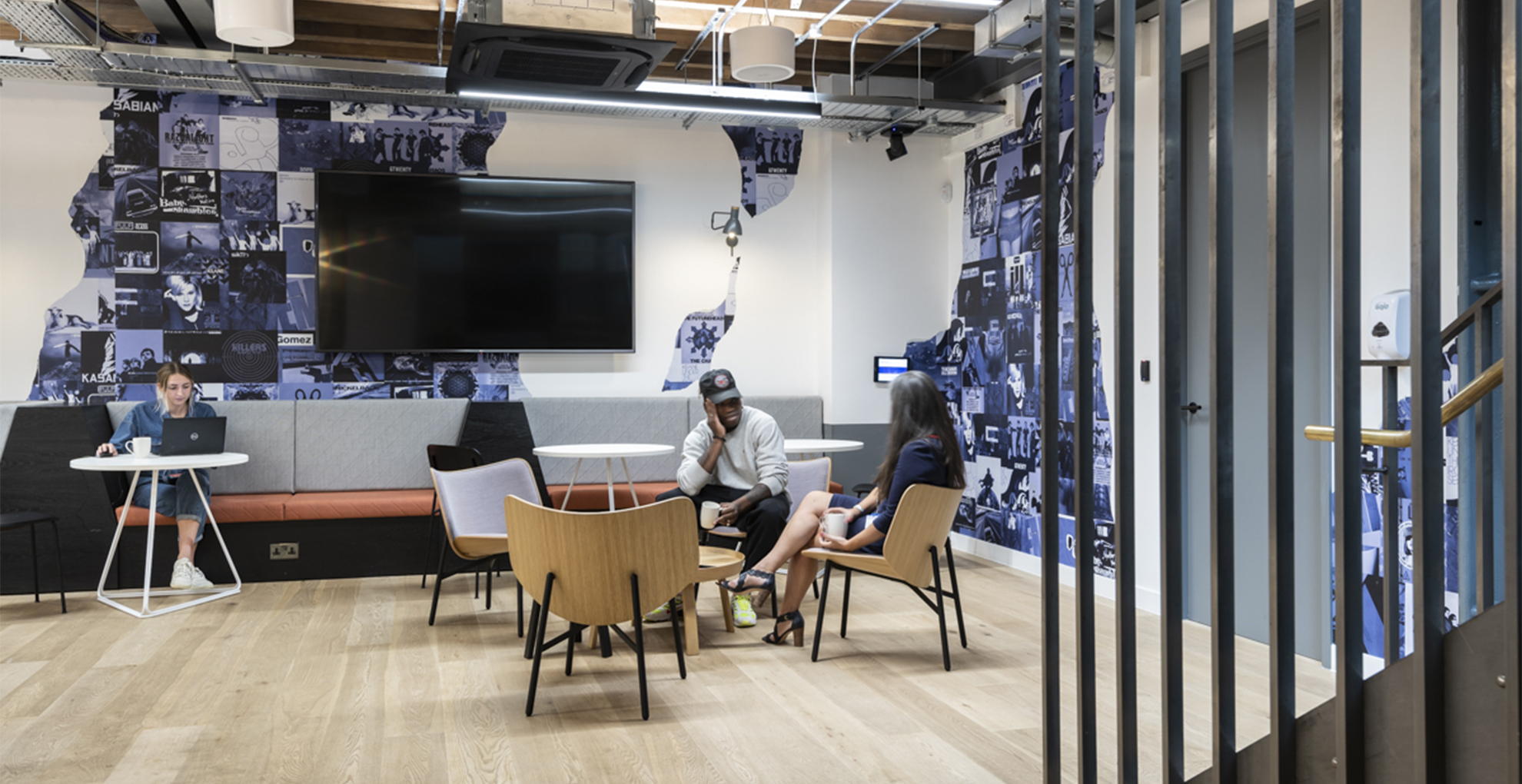 Last year, we helped a leading global professional services network consolidate five companies, spread across four buildings, into one London HQ. A series of change-management and consultancy workshops sought a thorough understanding of how their teams worked with people, space and technology. And the workplace insight informed the building brief and people-centric design that followed. Post-occupancy studies can be just as critical. As businesses change over the course of a year or two, naturally, so will the workplace. A full evaluation will analyse running costs, occupant wellbeing and business efficiency to ensure you and your team are getting the most out of your space.
We're passionate about making better spaces for employees and creating the best property solutions for employers. We can determine the amount and type of space you'll need both now and in the future, and how that aligns with the needs of your business.
WANT TO KNOW MORE?
If you're unsure of what your future office could look like, speak to one of our workplace experts to see how we can help work out what's right for you.