Every year Muscular Dystrophy UK hosts the Microscopic Ball, an industry-wide event for the property sector which raises important funding for the charity. Unfortunately, this years' Ball had to be postponed. When MDUK reached out to us to explore new fundraising opportunities, we decided we had to take on the challenge.
In keeping with Muscular Dystrophy UK's 60th anniversary, their campaign name, the "Big 60 Challenge" was all we needed to know to spark some great ideas. We set an ambitious target of raising £6,000 in a day – 6th October. We'd already been thinking of ways to celebrate National Inclusion week so we made is as inclusive as we could, challenging everyone to take part in their own way, as long as their activity included a six!

We rallied the troops who each donated £10 to take part and managed to get sponsorship for a range of activities at short notice.
60 kilometres? We cycled them.
6 laps of the park? We ran them.
A stack of 60 pancakes? We're still eating them! 
A few of the team were up at 5 am to complete 60 holes of golf before the day was done, persuading family and friends to sponsor each hole. And one of our PDs even cycled the 666-meter virtual cycle climb up Alp d'Huez.  
With Thirdway also topping up £10 staff donations to £50, in total we raised £6755 for Muscular Dystrophy UK. 
MORE ABOUT THE TRUST
We first launched the Trust in 2018 in partnership with aid organisation Toilet Twinning whose mission is to tackle poverty overseas. By inviting our clients to "twin" their office toilets, they then sponsor the build of a toilet in one of the world's poorest communities.
In short, this work helps to provide clean water and hygiene education in remote and hard-to-reach areas. We've twinned over 500 toilets and continue to drive the initiative with all our projects. In 2019 we also collaborated with our client, leading Norwegian law firm Wikborg Rein, to fund the build of a two-classroom school in Pakistan, a project that spurred us to partner with educational charity, Sabre Education, who build sustainable schools and support early years learning in Ghana.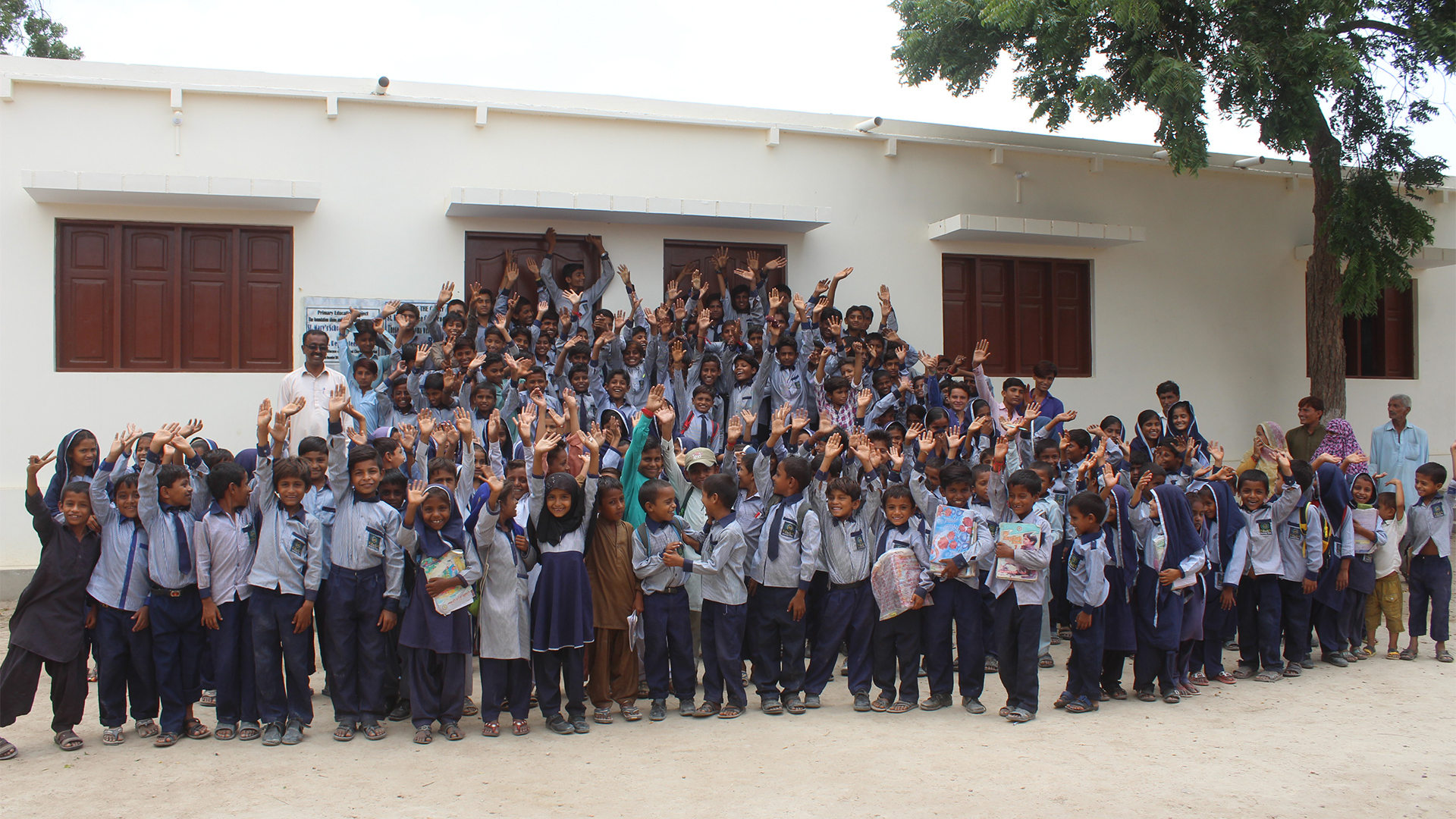 We've held a number of fundraising events for both charities such as our "bog-standard" art fair, where we asked local artists to create or donate toilet or water-themed works to sell to friends of the business. And last summer, the Trust held a football tournament with Thirdway playing against teams of our subcontractors, raising over £12,000.
We've been supporting more locally too. The Salmon Youth Centre in Bermondsey has been reaching out to young people in inner-city London for over a hundred years. They inspire young people to reach their potential and contribute positively to the community in which they live.
We held a Thirdway versus SYC basketball tournament in early 2020 which was a huge success. We've since had a team of 12 employees run a half marathon to raise money for them, have donated refurbished laptops to their education centre, and are now hoping to recruit homework club volunteers for them too.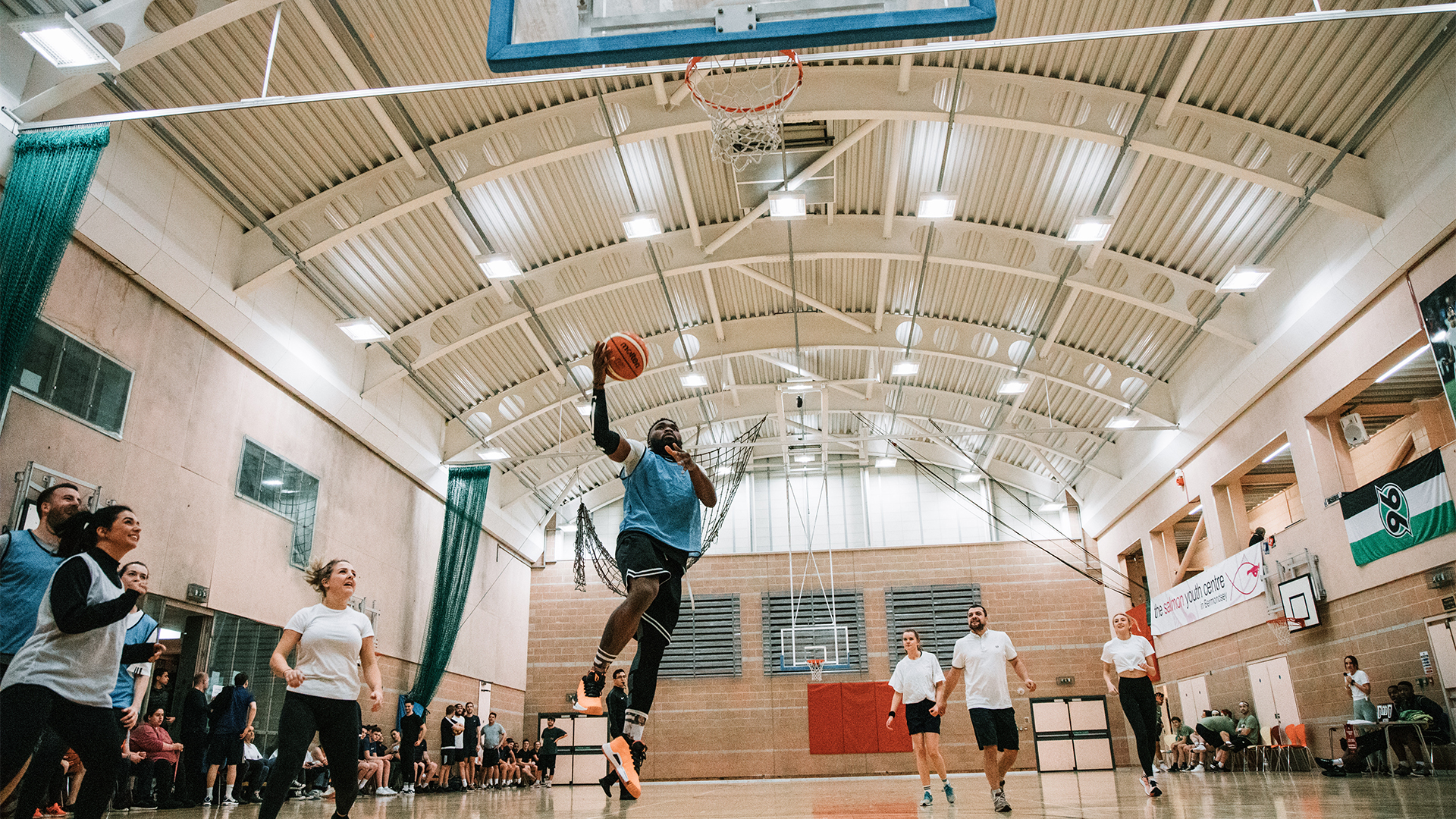 The Trust is a significant part of our culture. Whether it's fundraising or volunteering to support our partners, the team are always keen to pull together and help towards a good cause.